Guide in Fixing Razer Ripsaw Driver Issues
Do you still own the Razer Ripsaw Gen. 1 (Razer Ripsaw 1.0) Game Capture Card but struggling to make it work coz there's already limited support to this 4-year-old device. Well, you're not alone.
Since Razer already release the predecessor  Razer Ripsaw HD which now supports 4K passthrough. A simple google search will show most of the documents, drivers, and support will result in just the new device rather than the older model, and you'll be needing to dig deeper through the search engine to find solutions. Well, there are no solutions out there but rather most of them are just questions that never been answered after all these years.
Maybe in my assumption, most users just sold their units and replaced them with the newer model or probably they have switched to other good alternatives like Avermedia, Elgato or Blackmagic which are the tops choices if you ask me.
But of course, if you're like me who's still in the 1080p 60fps hype train and still won't upgrade maybe till the next 2-3 years. You are in the right place coz in this guide I'll be sharing most of the fixes you need to do if you ever encounter most of the common problem with the Razer Ripsaw first gen which was released last March of 2016.
Download Razer Synapse 2 Software
Razer Ripsaw doesn't come with dedicated software that has some advance features like the Elgato and Avermedia, but rather it only uses a driver configurator that syncs to the cloud with your account.
Make sure you update it to the latest version (Current version is 2.21 as of writing)
To update just login and click the gear icon in the upper right corner and click the update.
After the update just close the application and reboot your PC. For some, this might work flawlessly but in case the device led light still color red after reboot, proceed to the next step.
Take note this guide is not sequential you can follow the steps in random order.
Check Device Manager for Status of Driver
Most of the time we will be checking the driver status through Windows Device Manager. To access (Windows 10) follow any of these steps.
Ways to Open Device Manager
Right-click the Windows icon in the lower-left part of the screen and click Device Manager.
Press or click window key or icon on the screen and type Device Manager.
(Keyboard Shortcut) Windows + X then press M or Windows + X then click Device Manager.
Usually, if the driver is not properly installed you will see an exclamation mark or question mark. If you see either of these two follow these steps.
Windows 10 usually detects the driver and installs the most compatible driver it can fetch from its server.
How to Reinstall Razer Ripsaw Driver
To reinstall the driver while on the Device Manager look for the Razer Ripsaw with either question mark or exclamation mark icon and right-click uninstall.
How to Update Razer Ripsaw Driver
If reinstalling the driver didn't work try to update the driver. again look for the Razer Ripsaw with error and right-click update driver.
This will prompt you to scan online for the updated drivers. Most of the time it grabs the correct driver but if you want to download the actual driver file you can find it in the Microsoft Catalog Website.
Force Install from Local Driver Files
If you have downloaded the Windows Driver you can manually install the driver files from the device manager.
Same procedure, from the update driver but rather than choosing search automatically click the Browse my computer for driver software and you will see this.
Simply click the browse button and locate the file that you have downloaded a while ago and make sure to tick the Include subfolders.
Click next until it prompts the driver properly installed.
Device requires further installation
If the above methods didn't work you can trace the cause using the Driver event.
Still, in the device manager double click the Razer Ripsaw with icon and click the Events tab. from here you can check what caused the driver error. and from my experience usually, it halts the full installation of the driver and it will prompt this error "Device install requested" and in the information box it shows "Device requires further installation."
If you see that error we will proceed in manually installing the driver.
Double click the Razer Ripsaw name again in the Device Manager, click the Driver Tab and click the Driver Details.
This will show you the Driver files location which is located in the C:\Program Files (x86)\Razer\Razer_Ripsaw_Driver
Once you're in the directory just click DPInst_amd64.exe and it will prompt the driver installation to install. From here the device led light will now be color neon green, which means the device is ready and on standby.
So far this is the solution that worked for me.
Change your Micro USB 3.0 Cable
If in case the driver is properly working and still the LED light color red try changing your Micro USB 3.0 Cable. Although, this might be difficult to find you can try any Micro USB cable. Most often are used by smartphone chargers nowadays.
Razer Ripsaw Windows Driver without using Synapse 2.0
Since I have successfully installed the driver on my machine I have created a backup of the drivers so you won't go to the hassle of installing the Synapse 2.0 software just to install the driver.
But take note if you have multiple Razer devices I do recommend installing the Synapse 2.0 or the newer version Synapse 3.0 for the regular updates of the driver.
Although, since I bought the device there's no major updates that had been released.
Even the Razer Ripsaw is not listed in the OpenRazer GitHub Repository which is really a bummer.
You can also copy and paste the full driver files just in case the backup driver didn't work.
Extract the file and paste it here C:\Program Files (x86)\Razer
Update - 2020.04.05
Download Razer Ripsaw Full System Driver 
Download
My Recommendation
I can attest that the Razer Ripsaw is not a perfect device for "Advance Streamer" but it definitely does the job if you know how to troubleshoot it. (Although I haven't mentioned the Apple MAC side which is another story LOL!) But for its price when I bought it (Php 8,999) roughly $178 in USD.
Way back in 2016 it's definitely worth it since, during that period here in the Philippines, No one knows how to stream and there's no other choice of brands locally other than Avermedia (but until now no local official distributor) and Elgato.
Back then there are not readily available locally and it's a bit pricey to buy abroad since there are import tax and shipping fees on top of the base price.
Plus few people cared about the Razer Ripsaw back then even it was available already in Datablitz. Since again during that time Streaming in the Philippines was not yet mainstream compared today (fast forward after 4year) we have already Elgato which is now officially available locally and in my opinion has better features and product lines from streaming devices, lights and even tools like Elgato Stream Deck.
But the newer Razer Ripsaw HD is still a good choice which is actually priced slightly lowered compared from the previous generation. But if Avermedia Game Capture Cards are available locally, I'll definitely choose that compare to Elgato or Razer.

Razer Ripsaw HD Game Streaming Capture Card
INCREDIBLY SMOOTH GAMEPLAY WITH 4K PASSTHROUGH The 4K passthrough lets you record your stream without compromising on gaming or streaming quality. While you're gaming in 4K, you'll be recording at 1080p so your audience can enjoy a high quality stream. It's also compatible with consoles such as the PS4 Pro and Xbox One.
Unfortunately, you only buy it on Amazon
Aver Media Game Capture Device
Available Avermedia Devices
Here are some Avermedia Devices I found in Shopee Philippines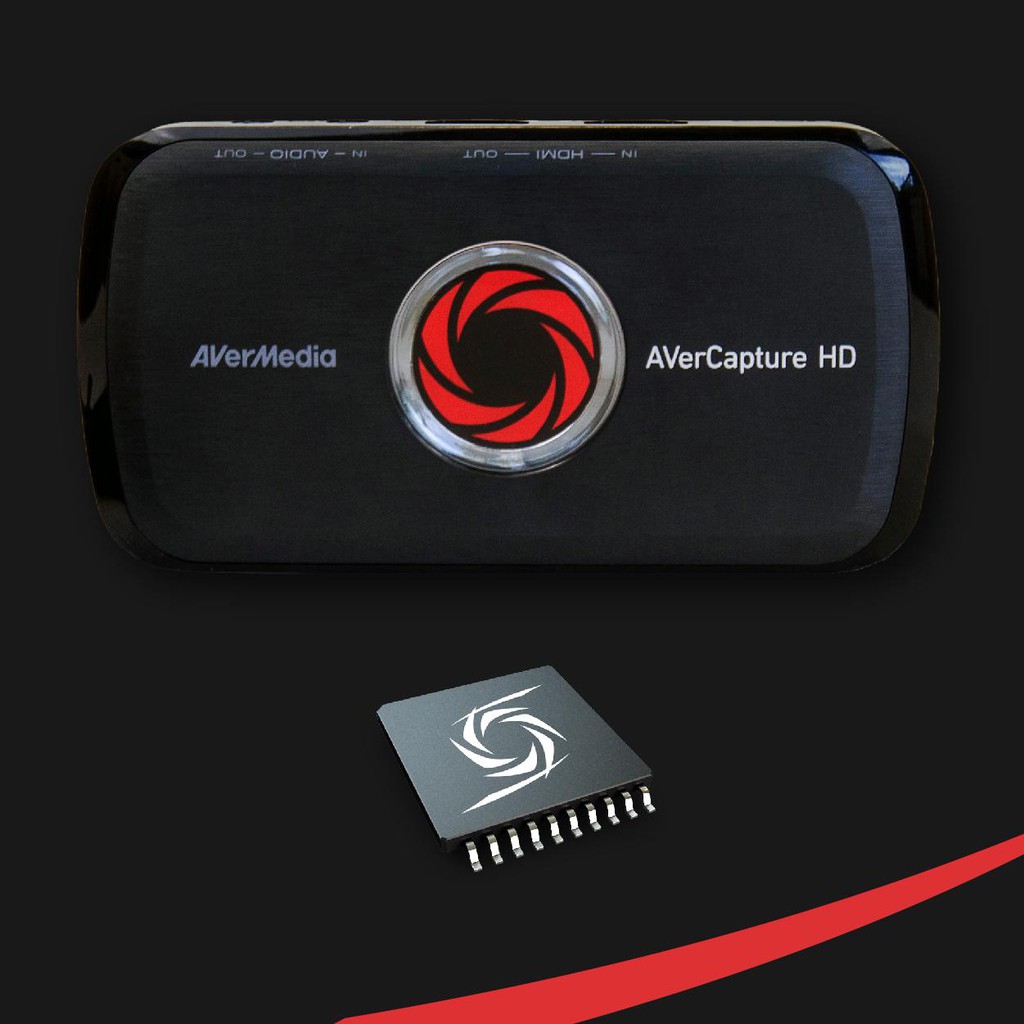 (GL310) AVerMedia Game Streaming and Game Capture HD 1080p
Stream and record Xbox, PlayStation, WiiU, Nintendo Switch, or NES Classic Edition console gameplay. TimeShift – Record retroactively
AVerMedia LGP2+ Capture Box
Live Gamer Portable 2 Plus
For Elgato Here are the list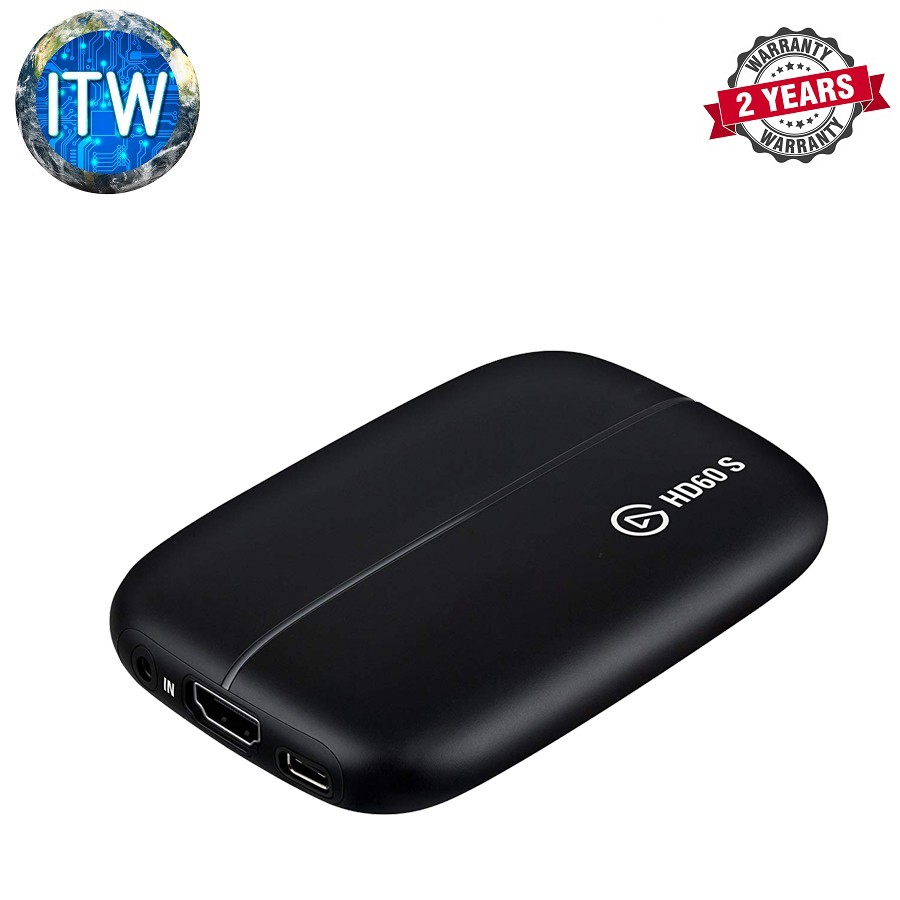 Elgato Game Capture HD60 S Stream and HD Game Record
Elgato Game Capture HD60 S Stream and High Definition Game Record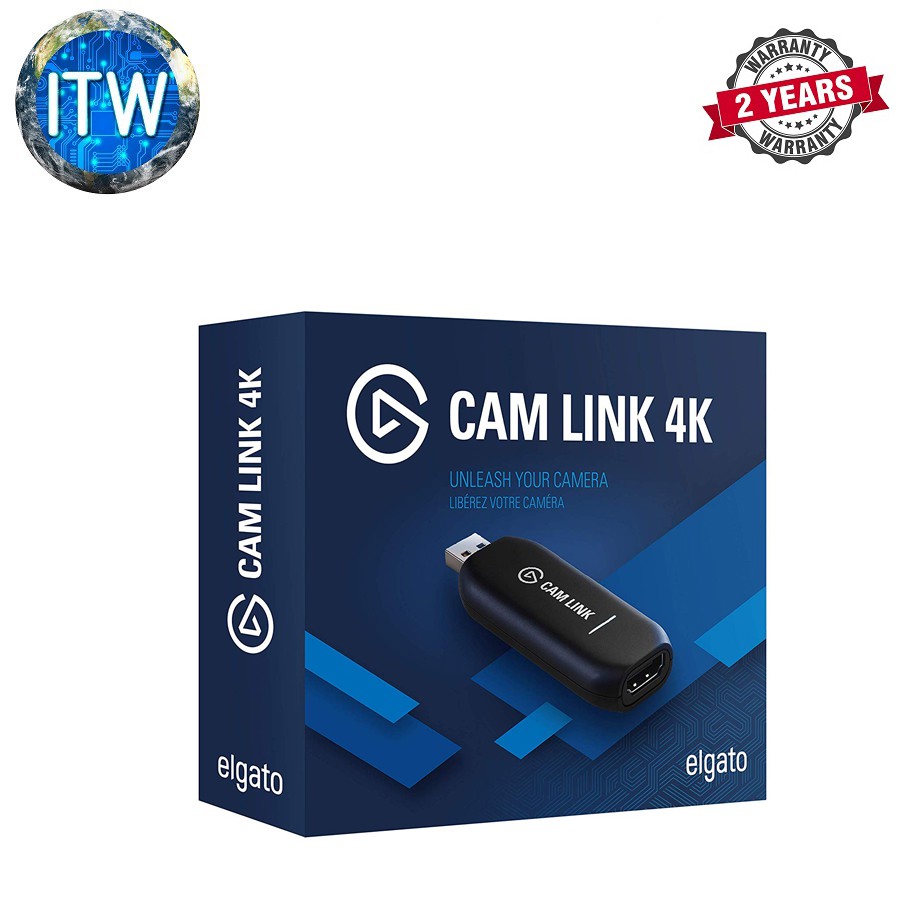 Elgato Cam Link 4K 1080p60 Broadcast Live Capture Device USB
Elgato Cam Link 4K — Broadcast Live, Record via DSLR, Camcorder, or Action cam, 1080p60 or 4K at 30 fps, Compact HDMI Capture Device, USB 3.0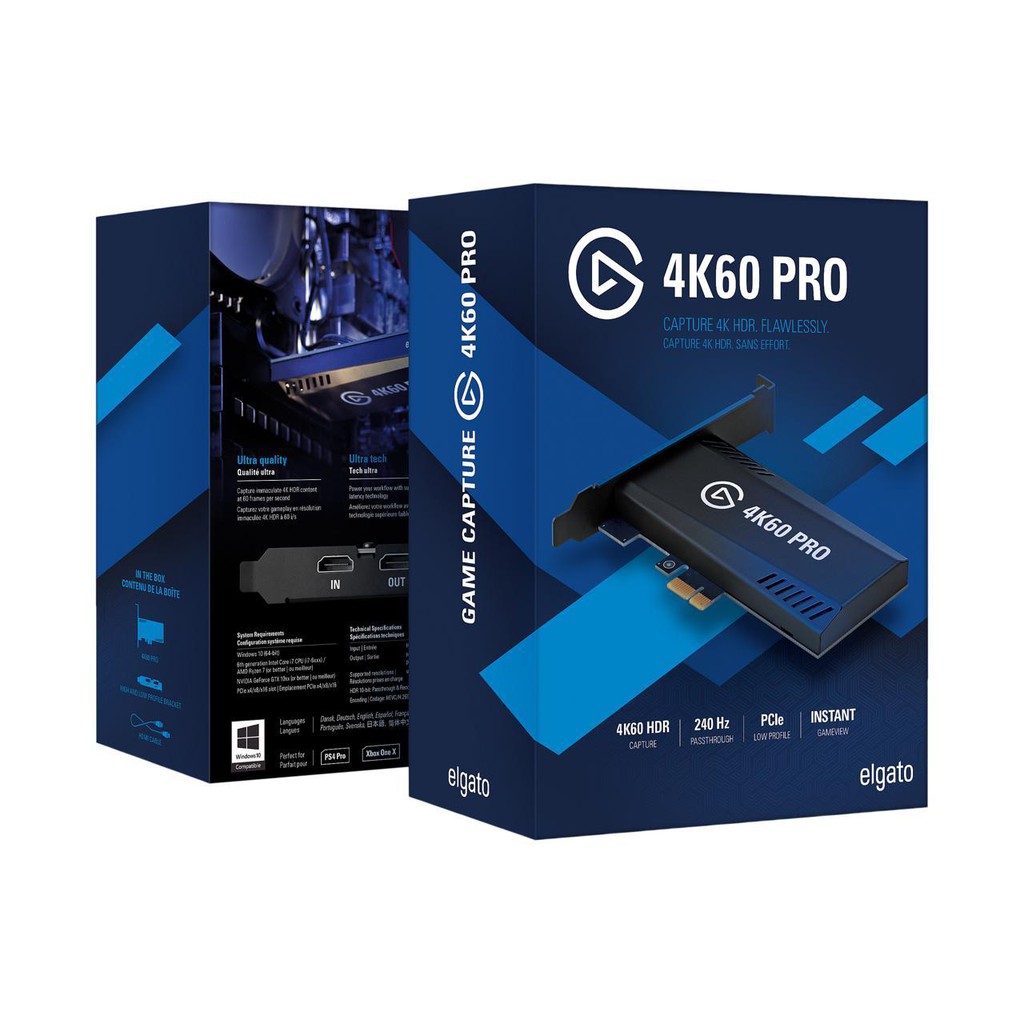 Elgato Game Capture 4K60 Pro MK.2
Immaculate 4K60 HDR10 capture and passthrough Power your workflow with ultra low latency Instant Gameview technology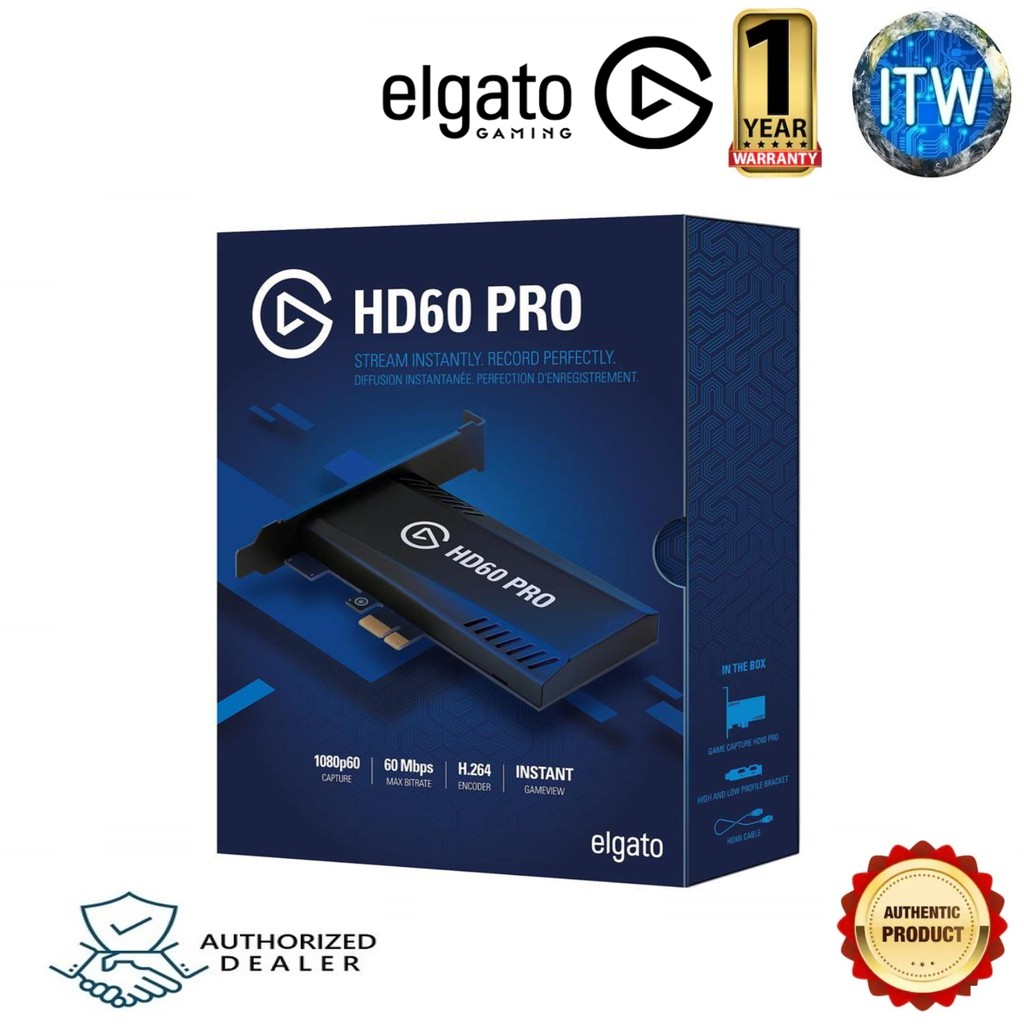 Elgato Game Capture HD60 Pro PCIe Capture Card
Stream and record your Xbox, PlayStation, or Nintendo Switch gameplay. 1080p quality with 60 fps Built-in live streaming to Twitch, YouTube & more; Capture Bitrate: Upto 60 Mbps
If you have additional question or problems that you have encountered feel free to comment down below and I'll try to give feedback as much as I can.